Model, shoe designer, mentor, parent. This New Yorker has
reasons to be cheerful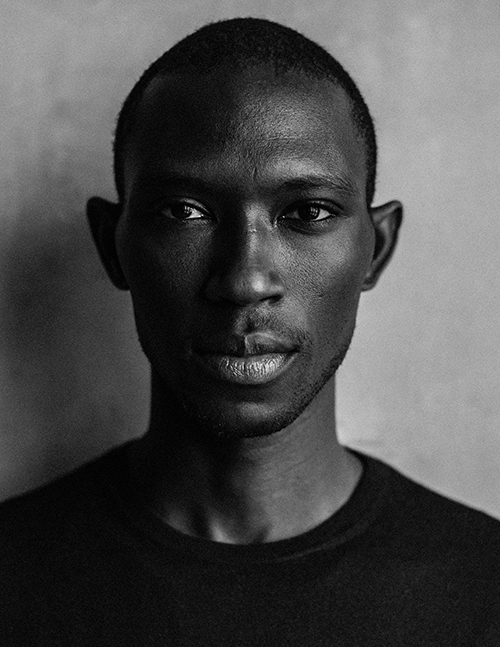 Armando Cabral's large, toothsome smile is legendary. Whether walking on the catwalk, posing for H&M and J Crew advertising campaigns or simply enjoying good conversation – as today with Nataal - his demeanour is always engaging and warm. It's all part of Cabral's calm and consistent approach to life that has seen him achieve international success first as a model and now as a shoe designer and entrepreneur.
The appeal of his eponymous footwear line is both in the contemporary luxury product and the fact that Cabral lives and breathes the brand. "He is a sophisticated, multifaceted man who travels the world," he says of his customer as much of himself. "His style is simple and understated, he cares for the details and looks for shoes that reflect his lifestyle."
He's been cementing the aesthetic since launching the line in 2009. Classic men's styles are given a new spin through a trend-led mix of colours, textures and finishes. Designed in New York and handmade in Italy, the brand is sold worldwide, opened its first standalone store in Kuwait this year and counts Carmelo Anthony and Elijah Woods as fans. The AW15 collection includes high top trainers with perforated AC logos, buckle up patent evening shoes and Chelsea boots with shearling linings. Key styles are also taken over into the women's capsule collection.
"Africa defines me. This generation
is awaken and setting the tone for
future generations"
A life-long love of shoes has been fed by his experiences as a model. "I would always get excited by the shoes I was asked to wear, rather than the clothes. Paul Smith, Dries van Noten, Louis Vuitton – I'd want to know the concept behind each pair." He now owns so many pairs of shoes he's lost count. ("I make all samples in my size," he confesses.) And every day his outfit starts from the feet up. "Footwear says a lot about a man. It's important. They define your look. I dress for comfort. Blazers, t-shirts, suits and a unique pair of shoes."
He cites Sidney Poitier as a style influence but his ultimate icon is his father, who was a mayor in their native Guinea-Bissau. "He would never leave the house without wearing a suit and tie, even if he was just going out to buy bread. He also brought me up to value education and discipline. I've never drank or smoked to this day. I want to pass that onto my kid," says Cabral, who has a two-year-old boy with fellow model Crystal Wilson.
The family moved to Lisbon when Cabral was three, where he grew up and started modelling in 2001. He relocated to London to study business administration and further pursue modelling. Early bookings included campaigns for Alexander McQueen, Puma, Benetton and Calvin Klein. After university he moved to New York and the fashion world has remained enamoured by his regal good looks and beaming grin ever since. "I've been modelling for 15 years. I love it and it has given me the opportunity to launch the business. There will come a time when I can't combine the two anymore but I'm thankful that I'm still able to give my image."
Younger brother Fernando has followed his path and is now in high demand on international catwalks. The pair often get jobs together too, most recently for Balmain's AW15 campaign. But the landscape for Fernando today is somewhat different to when Cabral started out on the fashion week circuit. "I remember times when I was the only black model walking in Paris and Milan," he recalls, referring to the diversity issue that has long plagued fashion. "But there's been an evolution. Grace Bol, Joan Smalls, Jordan Dunn – all these girls have proved themselves year after year. We don't need validation. If you carry on doing your job people will eventually stop ignoring you and that's what's happening."
Perhaps his biggest accolade to date though was being invited to Guinea-Bissau in 2013 by its president to be honoured for his achievements in fashion. "It was the first time I'd been back since I left as a child. It felt like the whole country came out to receive me. The reception was beautiful. I took my sister with me and we visited some relatives too. It was overwhelming."
Cabral continues to reflect his heritage through his brand – one season he named each style after a region or ethnicity in Guinea-Bissau – and through the company he keeps, citing menswear duo Art Comes First as close comrades. "It's cool to see all of us of African descent coming together and creating something beautiful," he reflects. "Africa defines me. This generation is awaken and setting the tone for the future."